Dickerson Florida, Inc. (DFI) installed a comprehensive security upgrade near Mooresville, NC. The project schedule spanned approximately 11 months.
This upgrade included:
Addition of new hardened security building
Hardening of existing Control Building
Installation of temporary fencing prior to demolishing/installation of new security fencing
Installation of new security fencing comprised of 10' height welded wire fabric panels with security topper and buried anti-dig features
Installation of new security intrusion detection equipment and CCTVs
Special conditions and precautions included:
Heightened awareness and protection from substation high voltage sources (special personnel PPE, grounding, etc.)
Entire site mapped with GPR prior to any digging
Marshall Steam Plant Substation Security Upgrade
New hardened security building
Intrusion detection equipment installation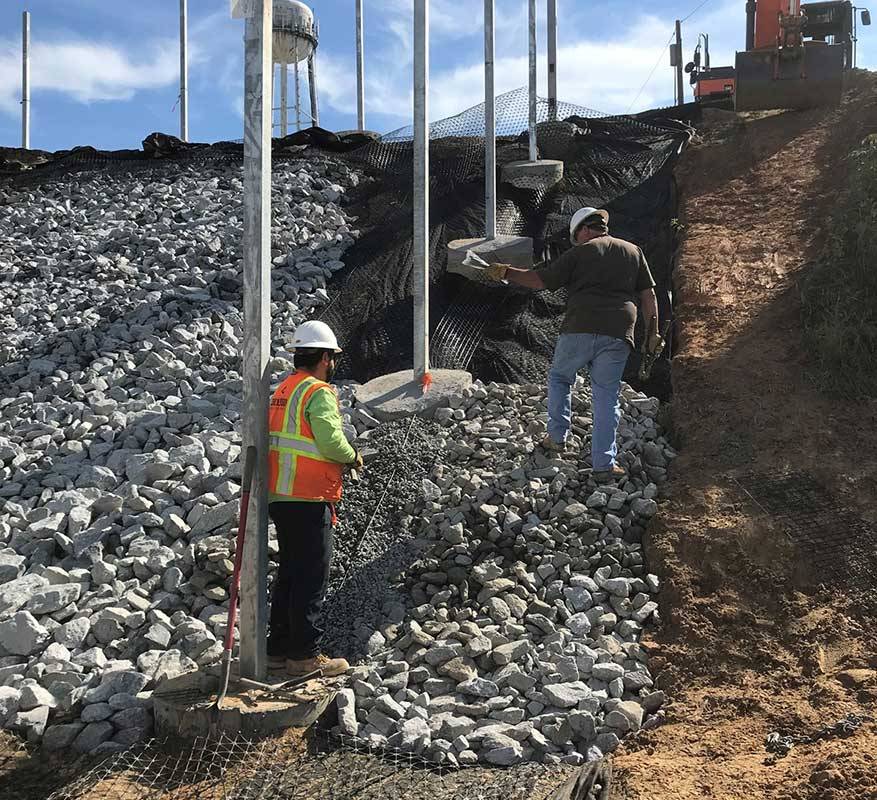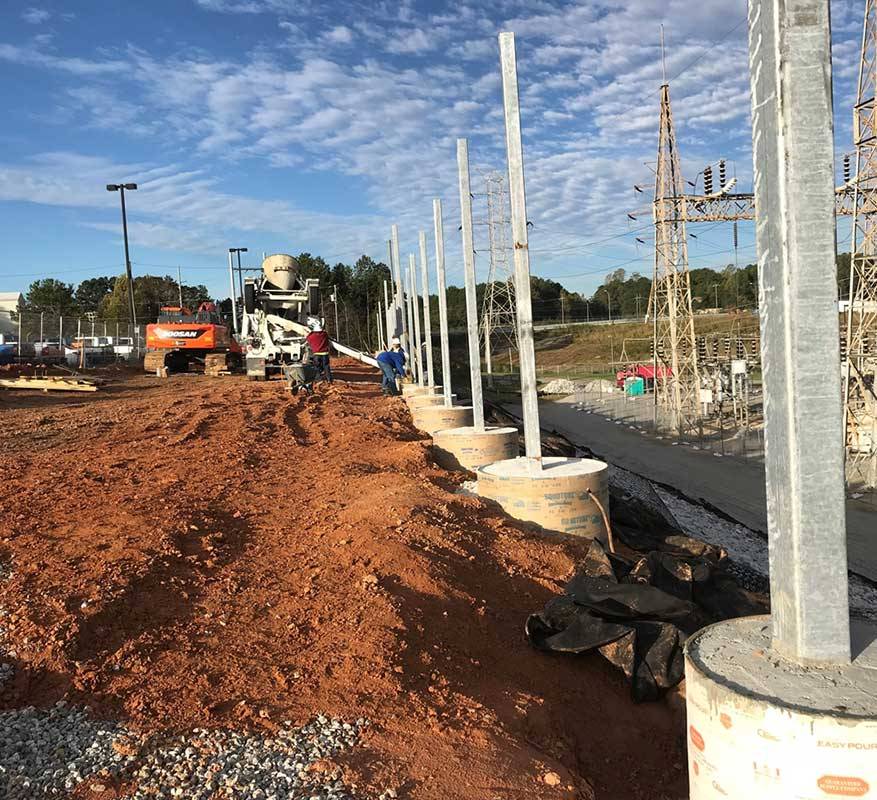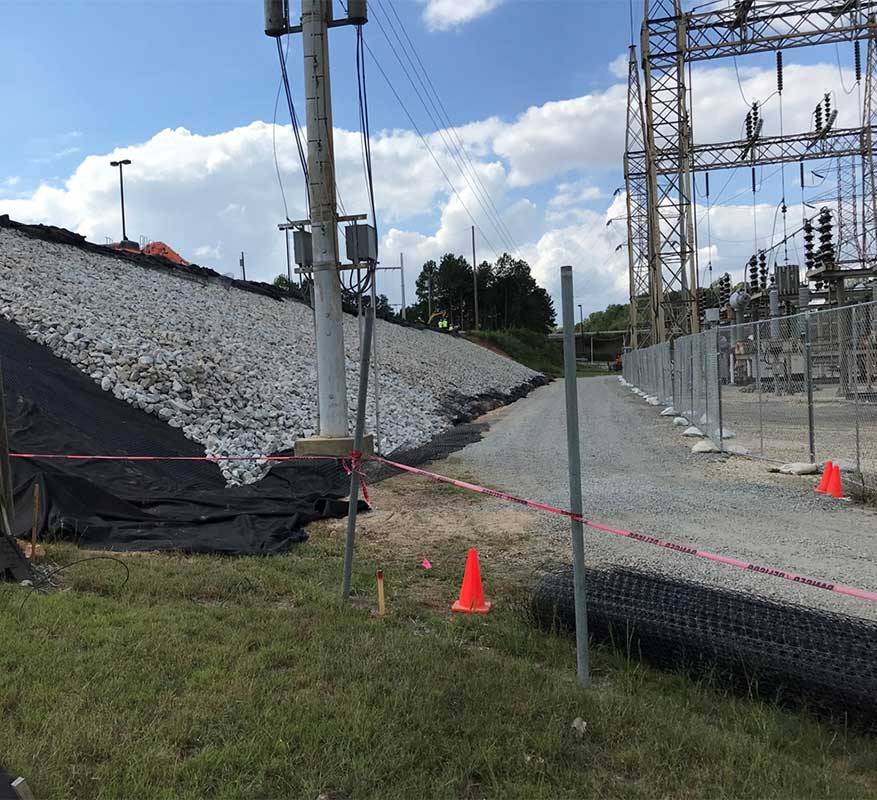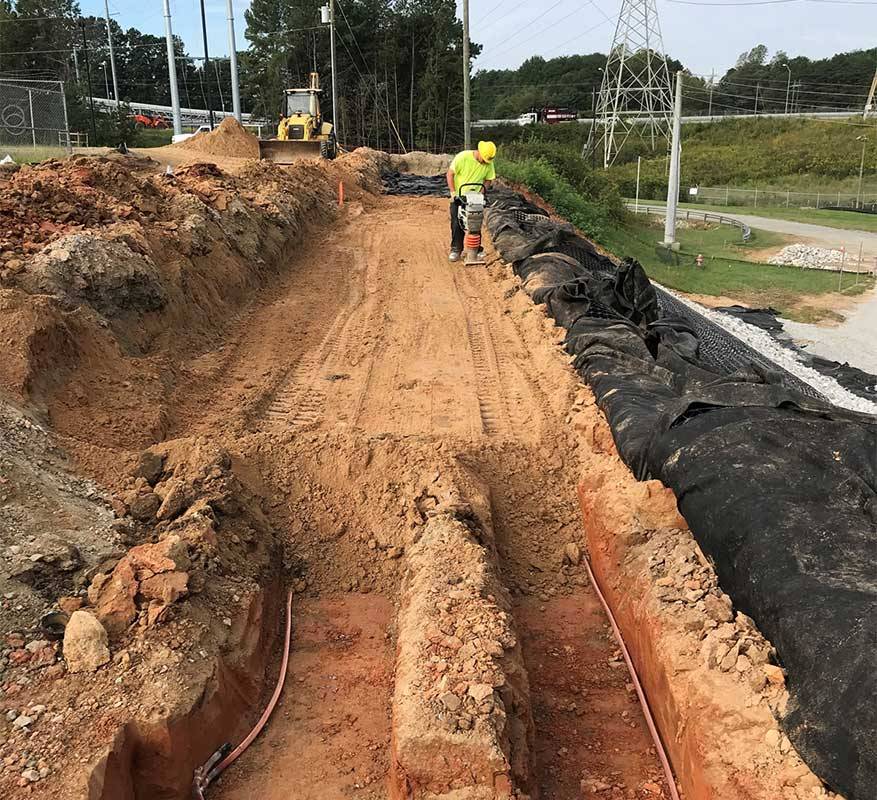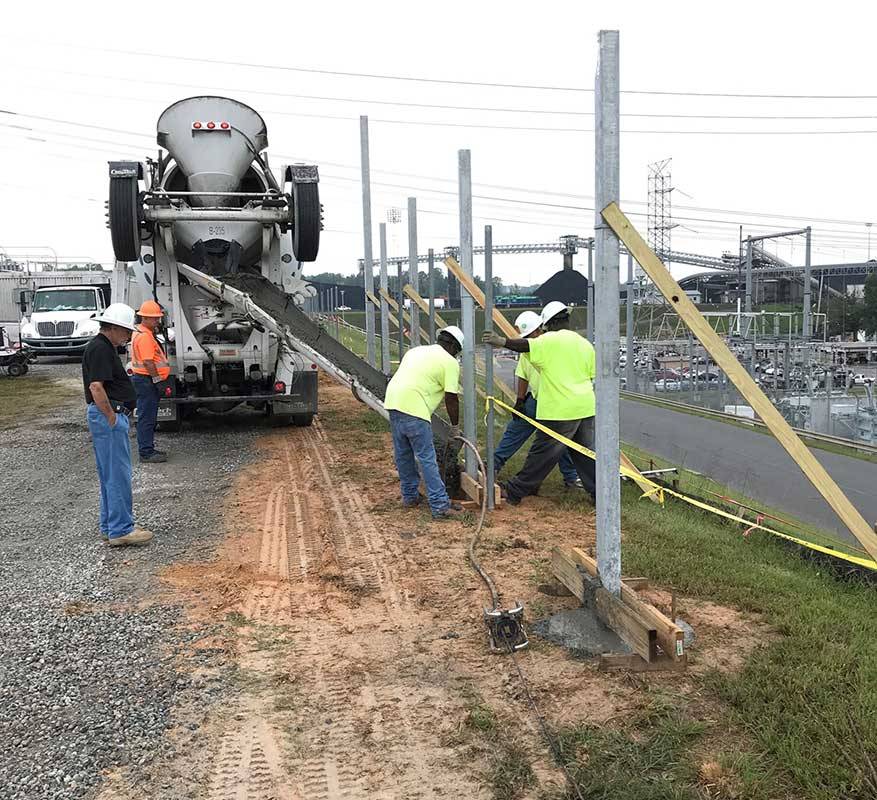 Dickerson Infrastructure has the expertise to professionally install high-value asset security systems on switchyards, substations, and fossil and nuclear sites.