Dickerson Infrastructure completed the design and installation of new access/patrol road in uplands and wetlands in existing FPL transmission line right of way (ROW).
Installation of erosion and sediment control using Best Management Practices, (BMP's), required to maintain compliance with stormwater runoff water quality standards. Raised profiles at gas pipeline crossings. Installation and modification of new and existing culverts. Relocation of existing fences and gates. Grassing and restoration of slopes and all disturbed areas. Maintenance and restoration of the ROW during construction. As-built certification and Warranty of deliverables.
Fellsmere-Glendale Right-of-Way Improvements
Erosion & sediment control
Profile raising at gas pipeline crossings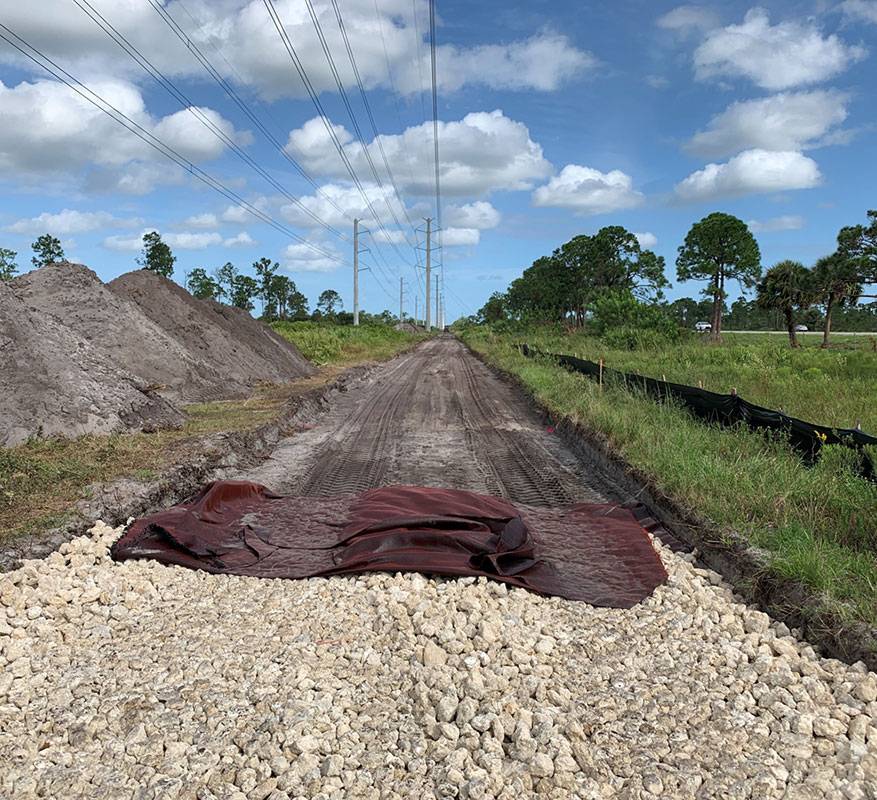 Dickerson Infrastructure specializes in transmission line access construction, providing power companies with fast, safe, and reliable access to their transmission lines.